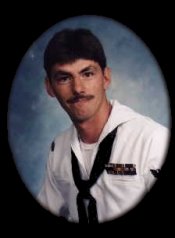 SM2 WALTER J. MABE
My husband and truest love.
The man who goes to war and comes home and cares for me.
He's served in the Persian Gulf 3 times
the first time, during "Desert Storm", and
he is headed back once again!
Our time together is short-lived between
deployments, but, thank the Great Spirit,
He always brings him home.
I'm proud to be his wife,
holding down the fort for him,
as he proudly serves his country
and helps to keep us all free!

UNTIL OUR TROOPS ARE HOME AGAIN AND OUT OF DANGER....
This will remain posted here:
"We have 10,000 troops over seas now. I want to start a campaign to get each soldier 1 letter of support from home. They are there insuring OUR freedom with THEIR lives. The least we can do is tell them Thank You."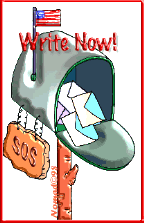 PLEASE JUST SEND THEM AN E-MAIL!!!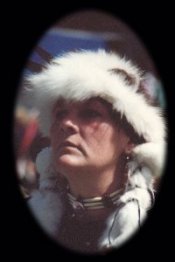 HOME!
CLICK BELOW TO VISIT MY OTHER PAGES....

LYNX (Lots of Links)!

COME LEARN THE HISTORY OF THE "PRINCIPAL PEOPLE",
THE TSALAGI, AND THE TRAIL OF TEARS!

VIEW SPECIAL GIFTS FROM SPECIAL PEOPLE!

READ ABOUT MY SCOTTISH HISTORY

Please send e-mail to

O ta sa la nv lvi..."We are brothers and sisters"
Mitakuye Oyasin!! "We are all related!!"


---
This page hosted by

Get your own Free Home Page