VISIT SOME OF MY FAVORITE LYNX!!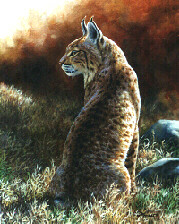 Feel Free to Get Acquainted With Everyone, as They All Have Something Special and Informative to Offer!


White Dove's Indian History Site
the most detailed and comprehensive site on the Native American
I've ever seen on the web!

NORTH CAROLINA NATIVE NEWS

BOB'S DREAMCATCHERS, my friend, "Winterhawk's" homepage.

My Friends, Sandy and Rick's "FLAMING ASS" HOT SAUCES....TRUST ME..THEY'RE HOT!!!

CINDY'S GARDEN

POWWOW Chat and Native American Resources.

History of the Cherokee-White Indian.

INDIAN COUNTRY TODAY publication.

My Favorite "BEAR'S DEN".

THE WOLF BAND OF THE ME'TIS NATION OF THE UNITED STATES

Featured Cherokee publications, ie., tapes, books, map, etc.

Louann's Native American Gift Shop

Unsorted Cherokee and Native Links.

100's of American Indian Links

DreamPeace Tsalagi Dream Village

The 'LIGHT' HOUSE, MY SISTER, B.J.'s, CHRISTIAN
TEACHING HOMEPAGE.

My Sister, Fal's beautiful fantasy page of the world of "INSECTIA".

GHOSTWOLF'S NATIVE AND ABUSE SITE

LOTS OF COMPREHENSIVE HISTORICAL NATIVE AMERICAN INFO

NATIVE AMERICAN AND WESTERN POSTCARDS...FREE TO SEND TO YOUR FRIENDS ONLINE!

"This Week in Native American" History

Starcloud's Save the Wolves

SOUTHWESTERN CREATIONS by Maria Bracy

MOONMARJ'S PAGE OF WONDERFUL ENLIGHTENMENT!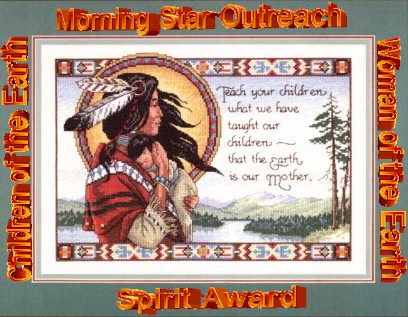 Morning Star Outreach to help the elders and children on the reservations. Some graphics by: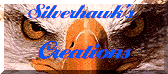 SAM SILVERHAWKS
NATIVE AMERICAN GRAPHICS.